A Little Ego Can Be Your Amigo
"Ego can fuel success and also destroy potential. It's about identifying where ego helps and where it hinders."
Our biggest strength can also be our biggest weakness. One of the qualities that made former NFL quarterback Brett Favre so great is that he was a risk-taker. Favre's aggressiveness is a huge reason why he's a three-time league MVP, has a Super Bowl ring, and is one of only four quarterbacks to throw 500+ career touchdown passes. Of course you know the rest of the story. Due to Favre's gambling ways, he also leads the league in career interceptions with 336. That's a whopping 59 more interceptions than the next guy in line, George Blanda.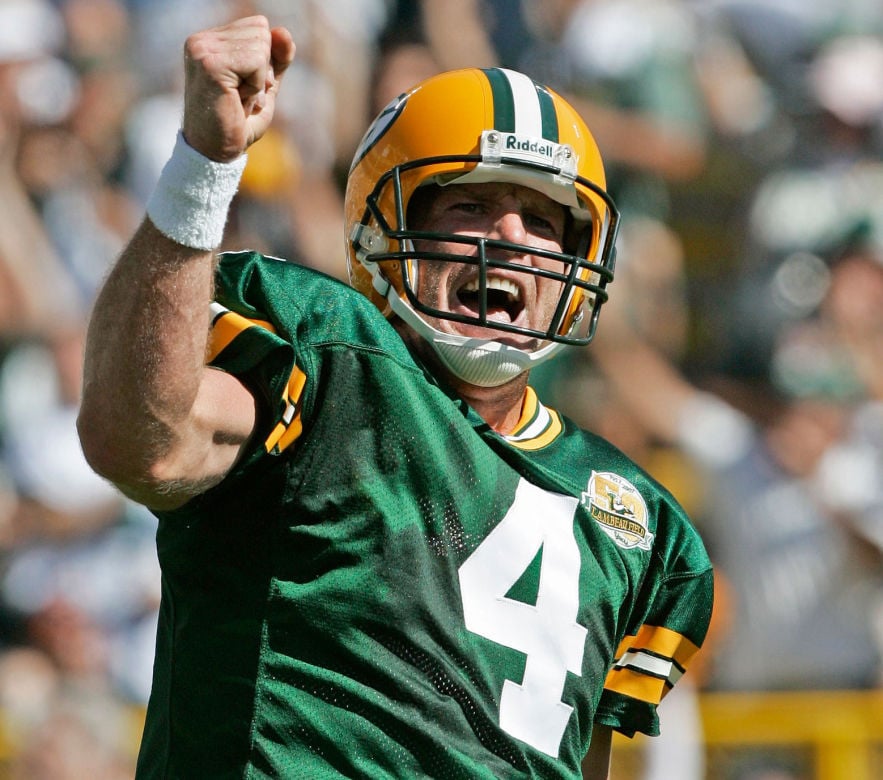 Phoenix Suns guard Chris Paul provides another example of a strength also being a weakness. Paul is one of the best point guards of all time. He unexpectedly led his team to the doorstep of an NBA title this year. CP3's intensity and great competitiveness have directly fueled his solid career. However, that intensity and competitive fire are the same qualities that have alienated some of his ex-teammates like James Harden and Blake Griffin.
We know that what works for us can also work against us. But it's not good enough to shrug our shoulders like, "Hey, you win some and lose some." If we can identify and minimize our biggest flaw, we'll be in a much better position to succeed.
I recently conducted Q&A interviews with sports radio heavyweight Mike Golic and Seattle rising star Stacy Rost. This sounds like a shameless promotion for Barrett Sports Media, or at the very least a humble brag, but it's really not. I don't think. Golic and Rost made comments that caused me to look at ego a little differently.
First off, saying that ego is involved in sports radio is like saying that water is wet and concerts are loud. It's obviously a big part of the industry. Ego can be your best friend or your worst enemy as a sports radio host. The comments from Golic and Rost highlight the areas where ego is helpful and hurtful.
Mike Golic has been a sports radio free agent since his reign at ESPN ended just over a year ago. I wondered if Golic finds it baffling that another company hasn't carved out a prime position for him yet. He told me, "Does everybody have an ego and would love the networks to give you their top spot? Well sure, but that's unrealistic." 
Keeping your ego in check is step one of ego maintenance. Golic is telling his ego that it's not allowed to do the thinking for him. That's very important. If he allowed his ego to take over and say, "You're a beast, Golic. How are these companies going to disrespect you like that? You should be back in morning drive by now." What would those thoughts lead to? Anger, frustration, and impatience. None of those things will cause an employer to open a door either. It's useful to tell your ego to shut up when it's leading you down the wrong path.
Ego isn't all bad though. Stacy Rost said something that caused me to look closer at the benefits of having an ego. "The most important thing you can do as a radio host is be confident and think your opinion matters and people should hear it," Rost said. "It's this weird kind of thing that might not always play in real life if you were with your friends, and it makes for a fantastic radio host. Someone who's confident, thinks he or she has something to say, and everyone needs to hear it right away. But that's the stuff that draws people to you. It's like a magnet."
She's right. Her thought also ties to the very definition of ego — a person's sense of self-importance. Ego is the only way you can think everyone needs to hear your opinion. This is where it helps. There is a peacock quality — a look at me element — that benefits radio hosts. We can't tippy toe around and command attention. Pro wrestlers typically don't have meek personalities. Think of Stone Cold Steve Austin cracking open cold ones, having convulsions on the top rope, giving double-bird salutes, and driving a beer truck inside Pepsi Arena in Albany, New York. That's not exactly a meek approach.
A pro wrestler doesn't crack the mic and timidly say, "I've got some things on my mind. Maybe you'd like to hear them. I don't know, maybe not." That wrestler oozes confidence. Radio hosts need to exude the same. There is a showmanship quality in sports radio. It's the entertainment world; you're literally putting on a show. It doesn't mean hosts have to be bouncing off the walls like Ric Flair or Macho Man Randy Savage as if they drank nine pots of coffee, but coming across like people need to hear your opinion is a winning approach.
Ego is like those warning labels that say handle with care. Caution and good judgment are needed to use it properly. Ego can be off-putting. It can also cause you to get lazy. Mike Tyson was once the baddest man on the planet. He didn't think he had to do the dirty work leading up to a fight in 1990 against Buster Douglas. Turns out he was wrong. Like really wrong. Tyson was knocked down for the first time in his career, then knocked out, and lost his heavyweight crown in the process. Do you think there are one or two (or 200) sports radio hosts that have gotten lazy due to ego? Refer back to Tyson. It doesn't end well.
For every horror story involving ego, there is an opposite example of an immensely successful rapper that brags about being around the prettiest women and driving the nicest cars. Ego isn't automatically a bad thing; it all depends how it's utilized. Ego can fuel success and also destroy potential. It's about identifying where ego helps and where it hinders.
Imagine if Brett Favre and Chris Paul were able to minimize their biggest weakness while maintaining their biggest strength. Success city. They would've been unstoppable. Believe it or not there are fiery leaders that don't royally tick off their teammates, and risk-taking quarterbacks that don't turn the ball over as much as Favre. It could've happened. That's the challenge for all of us; identifying what helps and hurts us most, then weeding out the bad stuff while maintaining the good.
For sports radio hosts, ego can be a major asset. It also has the potential to be your biggest weakness. Don't extinguish ego; point it in the right direction.
Q Myers Is Making People Part Of Something
"Everyone isn't in the same cookie cutter and sound the same. Everyone has their own flavor and I think that's a great thing."
The goal was simple: To be the most popular hip-hop DJ in San Francisco. It was about as ambitious of a goal as there is in music radio, but for Qiant Myers, who goes by Your Boy Q, it was viewed as the top of the mountain. Anything less for the California kid would be viewed as a step down. 
To chase that dream, Q started off as an intern at Wild 94.9 in San Francisco. He handed out prizes in the street, along with other entry level responsibilities. Though his duties were in no way glamorous, he knew immediately he wanted to be on the air at the same place he was at. But to do that, legendary Bay Area DJ Victor Zaragosa told him he'd have to leave the city and work his way back. 
So he did. For the next few years, he went all over California to perfect his craft as a radio DJ. He left San Francisco for Stockton, then to Merced and Fresno for a job at Q97.1.
"That's where I really started to get cooking," said Q. "I even became the music director."
As his career was starting to pick up, he left Fresno for a job in Monterey at a sister station of Q97.1. Unfortunately, it wasn't a great situation and he left shortly after arriving. He found himself back in Fresno working at Power 106, which was a small start-up. The station soon went under and he was out of a job. Just as Q was starting to hit his stride, he was out of radio.
He was on the sidelines for close to a year with a new job at FedEx. It wasn't radio, but he was happy with the new gig and lifestyle. That's when he got a call from the same person that gave him his last job in Fresno. 
"He said, are you done with radio?" Q said. "I said if the right opportunity came along, sure, I'd take it. He told me he was starting a new station in Texas. No joke. That's what he told me. As a West Coast dude I was thinking Dallas, Houston, San Antonio or even Austin."
But the opportunity wasn't in any of the major markets in Texas. Instead, it was in Waco, a college town situated 90 miles south of Dallas.
"The only thing I knew about Waco was things got burned there," laughed Q. "I basically shut it down immediately."
But a friend urged him that Waco was a college town that he might actually like. Q did some research and came to the conclusion it was a risk worth taking. The thought process was simple: What's the worst that can happen? If things didn't work out, he would just return to California and get his job back at FedEx.
Remember, even when he was out of radio, the goal was still San Francisco.
"I took a train from Fresno to Los Angeles to San Antonio and then Waco," said Q. "It took like three days. I wouldn't recommend that to anybody,"
Q got to work at the music station but quickly realized he didn't like the set up for how things were operating. Having been at several stations already, he knew things weren't going to work for the start-up station. That's when a competing station in the market called.
"They called and said, hey, we're really interested and you're really good at what you do," said Q. "I've never been a guy that's crossed the street to the competition, my resume says that and I never want to be that guy, but what attracted me to this hip-hop station was the fact there was an ESPN radio affiliate in the building."
That's when he met David Smoak, arguably the most influential person in Q's radio career. Their paths first crossed in 2010, when Smoak arrived in Waco to be the PD of ESPN Central Texas. From what Q understands, the station had reached a certain level, but Smoak's arrival brought an instant credibility.
"People really started respecting that station," said Q. "He was always really prideful and made sure the station sounded great."
Q was at Power 108 but in 2011 he found himself inside the same building as Smoak. His life was changing and Q found more and more he wasn't as passionate about hip-hop music as he had been earlier in his career.
Instead, a real interest in doing sports radio was beginning to form. He loved his west coast teams and was always passionate about sports, now he had the idea of doing it at the same building he was already employed at. So he brought a strategy to action. He started bugging Smoak in the hallway.
"I would tell him, hey man, it would be really cool to be on ESPN," Q said. "I never really thought he was taking me seriously or that he ever heard me, but he was a really cool dude."
"You could tell he loved sports," said Smoak. "He was always talking about something going on in sports. He had an incredible passion for the NFL, but he was more than just that. He was one of those that always wanted to pick my brain."
Smoak randomly called Q into his office to chat. He wanted to know if the hip-hop radio DJ wanted to do sports. Q's pestering finally paid off. ESPN Central Texas was starting a new midday show and they wanted him to be a part of it. Obviously, Q was ecstatic but then Smoak mentioned something at the tail end of the conversation.
"Then he told me he didn't have any money for me," laughed Q.
"He always showed up and would do anything, even for just a segment, without getting a nickel," Smoak said.
But that didn't matter. In August of 2012, Q's sports radio career began with no money attached. By October 2012, he found his way on the payroll. It was a testament to how quickly the company was impressed by his abilities.
For the next 18 months, he was doubling as a music DJ and sports radio host. Two shows a day was tough, especially doing a sports show in a market he wasn't super familiar with, but he figured it out quickly and made it happen. Finally, in 2014, the parent company came to him with the option of going full-time at ESPN Central Texas. It was a no-brainer. Sure, the money still wasn't great, but he didn't care. It was done. Sports radio was now his sole professional focus.
Q never thought he would be in Waco for a decade, but that's where he spent the most important stages of his radio career. He parlayed his experiences in central Texas, along with some podcasting and co-hosting opportunities outside of the market, to a job with Lotus Broadcasting in Las Vegas. Yet again, it took accepting host roles where he wasn't getting paid, but his determination to get his voice in the market was a major reason why he's now employed in the desert.
Q manages four different radio stations, as well as hosting at Raider Nation 920 and the Locked on Raiders podcast, among other things. He's truly a do-it-all employee at Lotus Broadcasting.
"The biggest key is time management and I think that's the one thing I've been really good at in my life," Q said. "It's tough and intense but luckily I have a great support staff, like my wife, who understands and supports everything I do."
The goal is no longer San Francisco. Even though he was chasing the urge to get back to The Bay, a friend told him Vegas should be his priority. Why? His favorite team, the Raiders, are there. His mom is there and the market is exploding right now on the sports media front.
It seems Q always finds great advice from people. That's a credit to the people he surrounds himself with. But the advice to leave San Francisco behind and pursue Vegas was one of the best things someone could have told him. He's a PD and gets to cover his favorite NFL team on a daily basis. It's not the dream job he was after, but the dream job found him.
"He just always wanted to soak in information about sports talk radio," Smoak said. "He was always full throttle with his knowledge of sports and how much he wanted to talk about it. It just all came natural to him and the rest is history.
It's hard to tell if Q is more talented as a PD or a host. He's extremely gifted in both areas. His Locked on Raiders podcast is unique in the fact he takes calls and texts. Granted, they're not live and previously recorded, but it's a feature not common in the podcast space that's really helped the growth of the show.
"I think people like to be a part of something," Q said. "That's what made me think that was a good idea. I found out you could put up a voicemail line attached to your Gmail. People call in and leave messages and I put them on the show. I treat the podcast the same way I do the radio show."
You can also hear his show, Unnecessary Roughness, on Raider Nation 920 from 2-4 p.m. every weekday. Though his podcast and radio show are formatted in a similar manner, there are still a few things you'll hear differently on terrestrial radio.
"Obviously, I'll have more guests on the radio show," said Q. "Even though it's Raider Nation 920, I'll talk UNLV, boxing, UFC, A's potentially moving to Vegas, all of that."
His podcast has actually helped his radio show. The following that he's built on Locked on Raiders has started trickling over to his radio show. They'll listen to his podcast in the morning and then his radio show in the afternoon.
Gambling talk is mixed in, sure, but he doesn't hide he's still not perfect when it comes to that type of content.
"I wasn't really well-versed on sports gambling content and I'll be honest, I'm not the most well-versed now," said Q. "But I'm learning.'
Just like he did learning the landscape of Baylor athletics and high school football in central Texas, Q will undoubtedly figure out sports gambling, too. Granted his role doesn't nearly require it as much as other sports media entities in the city, but it is an important piece in how the industry will evolve in the future.
Q has turned his previous passions of being a hip-hop DJ and moving back to San Francisco, into hosting sports radio shows and podcasts. He's passionate about the city of Vegas and he's passionate about being one of the few black PD's in sports radio.
"I remember when Jason Barrett wrote an article about it and I was so all over it," said Q. "I think it's a need. What really opened my eyes was when I was in Texas and we'd go to Radio Row at the Super Bowl. There was literally a group of us that would get together and say, here are the African Americans that are on the radio that haven't played the sport professionally in the state of Texas. There were like eight or nine of us and Texas is huge!
"I love the fact Lotus gave me that opportunity and they never hesitated. The more people that look like me that get more opportunities to show what we can do, I think it's going to open the door for other people, as well. The more diverse the better, because it makes for better radio. Everyone isn't in the same cookie cutter and sound the same. Everyone has their own flavor and I think that's a great thing."
Anatomy Of An Analyst: Brian Griese
Griese is a pro in the booth. He can break down what a quarterback sees or what an offensive coordinator is trying to accomplish on any given play, or in certain situations.
Brian Griese is the answer to a pretty cool NFL trivia question. Griese and his father, Bob Griese, are the only father/son quarterback combination in NFL history to both win Super Bowl titles. The elder Griese, a Hall of Fame quarterback, won back-to-back titles with Miami in Super Bowls VII and VIII and later served as a top college football analyst for ABC Sports from 1987-2005.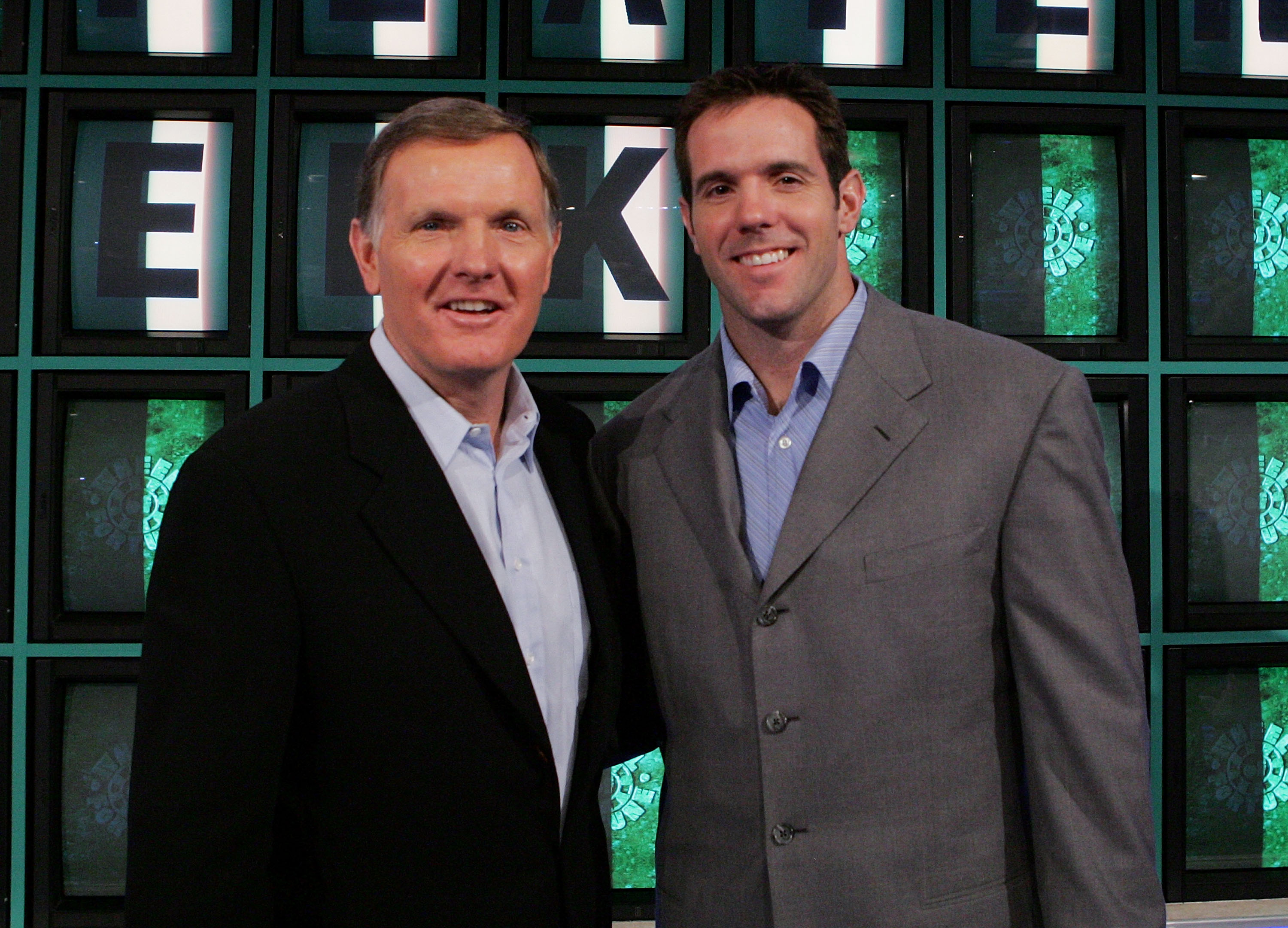 The younger Griese followed in his dad's footsteps one more time, in becoming a college football, and eventually NFL, color commentator. Brian was named to the ESPN Monday Night Football booth in 2020, in a three-man booth featuring Steve Levy on play-by-play and Louis Riddick as the other analyst. The crew was basically given last season as an audition. They passed and were brought back for the 2021 Monday night schedule. 
FOOTBALL CAREER
Griese played collegiately at Michigan from 1993-1997. He was a walk-on for the Wolverines after turning down scholarships at Purdue, where his dad played, and Kentucky.
He managed to piece together a pretty nice career for a non-scholarship player. In his career he went 17-5 as a starter.  Oh yeah, the Wolverines won all three games against Ohio State in which he was the QB. Griese was inducted into the Rose Bowl Hall of Fame in December of 2012. 
Griese led the Wolverines to the 1997 National Championship (as recognized by the Associated Press). After being selected in the third round by the Denver Broncos in the 1998 NFL Draft, he earned his Super Bowl ring with the Broncos in his rookie season, as John Elway led the Broncos to a victory in Super Bowl XXIII over the Falcons. Elway retired after the Super Bowl and Griese became the starting quarterback for the Broncos during the 1999 season. Griese made the Pro Bowl in 2000. After leaving the Broncos, Griese started games for the Dolphins, Bears and Buccaneers.
After his release in July of 2009, he decided to retire from the NFL.
ROAD TO ESPN MONDAY NIGHT FOOTBALL
Griese joined ESPN soon after his playing days were over in 2009. His rise to the MNF Booth was 11 years in the making. He was a leading analyst on college football for the network, calling big games on ABC and ESPN since his hiring. Griese teamed with Levy, field analyst Todd McShay and reporter Molly McGrath to call prominent games which included broadcasting New Year's Day Bowls on television and the College Football Playoff games on ESPN Radio.
Griese previously called ESPN's MNF doubleheader game in 2019 – with his current MNF booth mates Levy and Riddick, and 2018 with Beth Mowins. He also called Denver Broncos' preseason games on TV (2018-19 with Levy) and regular season games on the radio (2010-12). 
AS AN ANALYST
When Griese, Levy and Riddick took over the MNF booth, ESPN was looking to shake things up. Levy was a known commodity, handling many different roles at the network, including hockey. Riddick was more of a question mark from the start. He had the chops as a former player and front office guy, but he had never really served as a game analyst. Griese on the other hand, as I've denoted earlier, had plenty of game experience and the ability to break down a game. The risk though, was a three-man booth. These are never easy situations in any sport. 
"Obviously having three people in a booth versus two people in a booth is different," Griese told The Athletic last year before the groups' first season together. "It's different structurally. The amount of time that you have to talk and how you organize that is something that you have to work through. It's going to be a work in progress, but I think as time goes on, we'll develop our rhythm." he said.  
The roles have been carved out nicely. Griese is a pro in the booth. He can break down what a quarterback sees or what an offensive coordinator is trying to accomplish on any given play, or in certain situations. Having been not only a starter in the NFL, but a backup too, really helps him in my opinion. Sometimes as a starter you get very comfortable with what you're calling, because of the involvement play to play. As a backup, he had the ability to understand by listening to the offensive coordinator in 'game situations' and soaked up that knowledge. In turn now he's able to present that information from both sides if you will. Yet, both Griese and Riddick can explain things to the casual fan. He knows his audience is far less familiar with the nuts and bolts of a game plan than he is. 
I really feel like Riddick's development into a top-flight analyst, comes from Griese's understanding of the role. What do I mean by that? Last year, I felt like Riddick deferred a lot to Griese. In kind, I think the former QB nurtured Riddick, and allowed him to grow, because of how Griese handles his job. I've said it many times, there is a unique skill that only a few former athletes have mastered. That is simplifying the game of football down to its basic form and allowing everyone watching to understand the intricacies involved. All Griese had to do, was be himself and Riddick is doing the same. It really works, especially with an experienced 'traffic cop' in the booth. 
"Ultimately, I don't view our role as showing up every week and trying to show people how much football we know. That's not the point." Griese told the Athletic. "They will learn something new watching the show, and at the very minimum, they will know why the game was won or lost, whether that's a decision by a player or a coach. They will be engaged emotionally because that's always what the most interesting thing to me is when we watch a football game."
There have been occasions where Griese has been questioned for some of the comments he makes. Most recently in the Bears/Steelers Monday Night game on November 8th. Late in the game the Bears tied the score at 26. With 1:46 on the clock, going for one point seemed like it would be the obvious thing to do. The Steelers were called for encroachment and Griese asked whether Matt Nagy would go for two.
"If this is offsides on the defense, now you have options," Griese said. "Do you want to go for two here and potentially… (quick pause), well you're going to kick this field goal either way. It's a higher percentage to win the game."
There was that pause. He was likely hearing from his producer reminding him of the situation and that it only made sense to kick the extra-point.
Everyone makes a mistake from time to time, even people that played the game at the highest level. I don't hold that against Griese, considering, as a Bears' fan, that game had no flow thanks to all the penalties that were called in that game. Tony Corrente and his crew made far more mistakes that night than the broadcast team did.
I'm sure, if Griese is like many, as soon as that commercial break hit, he probably took off his headsets and looked at his partners and said something like, "What did I just say?". He also probably thanked the producer or whoever got in his ear for having his back. 
This situation certainly doesn't define Griese as a broadcaster or an analyst. I look at it as a blip on the radar and one that doesn't happen very often. 
CONCLUSION
As a whole, I enjoy Griese's work on ESPN and ABC. He's become a household voice in football and now is a mainstay on MNF. His less is more approach works, I think it helps the casual fan understand the game better. It's always nicer when the analyst doesn't talk down to you, he/she talks to you and helps the fan to see what they are talking about. The Griese name surely carries some cache, with name recognition as well.
Landry Locker Takes Something From Everyone
"I think different talent needs different things. In my case, and I don't like admitting it, I probably sometimes have needed a little bit of a kick, a little bit of tough love, a little bit of discomfort."
Sports radio has always been a big part of Landry Locker's life. When he was growing up in the Dallas-Fort Worth area — Grapevine, Texas to be exact — Landry's dad used to have sports radio on in the house as background noise. How awesome is that? You'll hear that an athlete like Steph Curry has basketball in his veins. It works the same way with Landry; sports radio has been in his blood from an early age.
Landry hosts In The Loop on SportsRadio 610 in Houston. His program director, Armen Williams, says that Landry digs into the audio vault more than anyone he's ever worked with. It's interesting to hear why audio is so important to Landry's approach to sports radio.
He also describes the PDs he's worked for, the lowly Texans, replacing the rush of doing radio, and tapping the brakes on self-criticism. Enjoy!
BN: From listening to sports radio in Dallas when you were a young kid, what have you taken from those years that you still apply to today?

LL: Pretty much everything. Sportsradio 1310 The Ticket started in the mid-90s. My dad was the kind of guy, before my parents got divorced, who would have sports radio on in the house as the background noise. When that started, The Ticket and all of that, that was a big influence just because it was 24/7. It's always been something that I've gotten into whether it's I want to hear what so-and-so has to say after the game, all of the reaction and all of that type of stuff. It's always been a big part of my life, especially when The Ticket came around during the Cowboys' second Super Bowl run.

BN: Is there anything in terms of a host's style, not that you're copying it, but you look and say I like what that guy does, and maybe subconsciously, that's gone into your approach?

LL: I take something from everyone, even growing up, or the people that I've worked with in the business throughout my career. I think you take stuff from everybody. Different styles, there's not really anyone that I try to be, but I think you can learn from certain people. I would say The Ticket, not to take yourself too serious. I think you could learn from guys who are real sports guys, old school, just how to do your research and be on top of your stuff.
I've worked with Randy Galloway when I was in Dallas and Ben and Skin. I kind of model myself after those guys kind of being loose; being sportsy and non-sportsy at the same time. Ken Carman and Anthony Lima in Cleveland, I was with them for like five months. I had a brief stop in Cleveland. I think the creativity of those guys I take in. I really just try to take in something from everybody, old school, new school, all that, and just incorporate it into what I do on a daily basis.

BN: Why was the Cleveland stint so short?

LL: The Cleveland thing was just a good opportunity because it was a chance to branch out and I really like Andy Roth, their program director. I think he's a really, really, really good PD. I like Ken and Anthony. It was when their show first started. When I got there it was more so — and Ken and I are still good buddies — but Cleveland wants you to be from Cleveland. It is 100 percent from Cleveland.
When some jackass from Texas comes in there and is talking about LeBron James or something like that — there are some cities where that works. There are a lot of transplants in Houston and there are a lot of transplants even in New York. Sometimes you can go do that; Cleveland's not the city for that. No matter how well I worked with Ken and Anthony, the shelf life was kind of limited on how much you could climb up.
Nick Wright actually got his job to go national, so I became the producer of the morning show here. They gave me immediate reps on air. I just took that experience as much as I could, the six months in Cleveland, and brought it here. But you know how it is in Cleveland; you could say the smartest thing in the world, but if they check your ID and they see that you're not from Ohio, you can basically go to hell. It doesn't matter what you said. That's not a knock on 'em. That's why it's so popular there. That's why it's one of those cities where you go in the gas station, they've got The Fan on there. They're ready to get it, but I could basically solve the cure for cancer and they don't give a rat's butt what I'm saying in Cleveland. I understood that from the jump.

BN: Is Dallas like that at all?

LL: I don't think Dallas is like that because if you just look at the lineup, a lot of the guys from The Ticket, there's a guy from Wisconsin in Bob Sturm. There's a guy from Cleveland in Dan McDowell. There's just guys from other places. RJ Choppy originally went to college at Tennessee, then he went to New Jersey. Shan Shariff was in Maryland, Kansas City and all that stuff. Houston has a lot of transplants. You do want to know what you're talking about and you do want to have a grasp of history.
There's a legendary tale about Nick Wright when he came to Houston from Kansas City that I just always admired, even when I didn't even know anything about Nick Wright. When he had his job interview with Gavin Spittle, who's the PD now in Dallas, Nick had like four pages, front and back, basically he'd written out the sports history of Houston. It went from the Oilers to the Rockets, all that, and it was handwritten. It wasn't just printed out. When I came here, even when I went to Cleveland, I would try to follow that. They are open in Houston and Dallas, but you have to show that you respect the history and have a grasp of it. Then you just have to perform on the air.

BN: You've had a few different program directors from Jeff Catlin to Andy Roth and Armen Williams. What are the similarities and differences between those guys?

LL: Well, Jeff's a hard-ass. Jeff Catlin is an ass-kicker. The one thing that I can take from Jeff is that he's no nonsense. If you deserve to be cussed out, you're going to get cussed out. If you screw up, he's going to let you know. He is going to let your work speak for itself. He's going to welcome feedback and he's no nonsense. No nonsense Jeff Catlin. Being the ultimate professional, no nonsense, is something I took from Jeff.
Andy's just a hard worker who is one hundred percent engaged in programming. Whether you're on at 6am or 10pm; if you play a sound clip and you don't credit FOX Sports or you don't credit ESPN, Andy is going to let you know about it. He's going to give you feedback and it's going to be transparent. It can get a little bit intense with Andy, but it's always going to be honest and he cares about the on-air product. And he's going to work his ass off.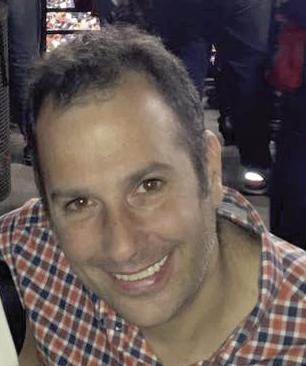 Armen is a guy who has a lot of the same qualities as both of those guys. It's kind of like a mix of both. I think the thing that Armen has on those guys is he's been in radio for life. He's a guy who was working at radio stations when he was young. He's a guy who was working in promotions. He's a guy who was a producer. He's a guy who went and became a PD. I think Armen is just about that radio life and he's kind of a combination of all those guys.
Armen's also very, very good at imaging and very, very good at creating the notion that the station is on the right topic. I think he has that grasp down very, very good to where what do we need to be talking about? Sometimes we'll go in to commercial and imaging will be so new it's like dang, how did he flip that so quick? I think Armen is kind of a combination of those two. There's been a lot of guys I've worked with and I've picked all their brains and they all provide a little bit of something.
BN: If there's one thing a talent needs most from a PD, what is it?

LL: I think different talent needs different things. In my case, and I don't like admitting it, I probably sometimes have needed a little bit of a kick, a little bit of tough love, a little bit of discomfort. I think it kind of depends. I think some guys probably need airchecks a little bit more. I think some guys need to be coddled. I think some guys need to be kicked in the butt.
It's like when someone asks you what's the key to a good show, I don't know because there are so many different styles. But I think different guys need different stuff. I think the most important thing is that you need a PD who's able to treat people differently, almost like a coach. I think you need a PD that's going to be able to have a grasp of what each guy needs. I've been fortunate to work with PDs who've been able to do that.

BN: Working with a highly respected talent like John Lopez, who has teamed with Nick Wright and a few others, what's one of the main things that you've taken from him as a talent?

LL: I've been very fortunate to work with John because I think that when you've been doing it as long as he has — I call him the OG for a reason — there's a better chance that guy is going to have a little bit of jerk in him, and he's going to tell you it's his way or the highway. John has allowed me to not take over, but put my creative spin on it, and he kind of plays off me. I know a lot of times it can be annoying for him. John is like a unique guy in that he's been doing it as long as he has, but he's pretty carefree and as long as you develop his trust, he's going to play off of you.
There's immediate credibility that comes with somebody who's been around as long as Lopez has. The likability, the experience, and just the open-mindedness, I've been very fortunate with John Lopez. I've seen some guys in his situation who will just lay out. They're not going to do anything. I could ask Lopez hey, give me a list of 10 blah, blah, blah, and he'll do it. He's just a lot more open-minded than a lot of people that have been doing it as long as him have been. He has that credibility. He has that likability.

BN: So the Texans stink as you know. And you're the flagship station at 610. What's that like to do a balancing act?

LL: Well, we don't have to. It's really actually kind of crazy; they are very, very fair to us. You wouldn't know that we were the flagship with the way we talk. They understand the situation and they've let us criticize them as much as possible, which is rare. I know there are other teams in town that don't allow that. I've seen some teams do it, but they really, really do let us be honest and transparent about it. I haven't had to endure any walking the line or anything like that.
We've talked about anything and everything and they're very fair. We've talked about how bad David Culley is at managing games. We've talked about the culture problems. We've talked about Nick Caserio not winning trades. I mean I can't lie.
I want to say something good about them; it's just there's nothing. They don't have any good young players. They've traded all their draft picks. They're the worst team in the league. The coach is making brain fart after brain fart. There's culture issues. There's trust issues. I want something, they're just not giving it to me. I haven't gotten any calls for things that I've said or anything. It sucks to cover a team this bad, but they let us do our job for sure.

BN: Armen told me that you dig into the audio vault more than anyone he's ever worked with. He said you call it going into the lab. Why is it so important to you?

LL: I think that it's part of the story. I think especially in NFL-centric cities where it's a week-long buildup, if David Culley said that he trusts the culture after Week 1, and you can remember that and go back to after you lose eight straight games, I think it's important. I think it's part of the story and I think you're not dependent on a team being good. Audio is a big part of what we do. When someone sends a cut sheet, I listen to every single clip and I'll trim it. If there's a Sunday press conference or something like that and they say yesterday, I'll take out the word yesterday just so that it's timely.
In Buffalo or wherever, like a good city, they can just depend on breaking down each game. But if you're building up the story and you're talking about David Culley said this, or David Johnson said that, or I can remember way back in the day when so and so said this, let's compare it to that, I just think the build-up doesn't get old and the story doesn't die. I have a photographic memory where I'll remember something that someone said like 15 years ago. I think it adds to the intrigue just what is being said and I'm not dependent on the team being good.
BN: When you finish a show do you look back like, ahh man, I didn't think about playing this one clip or I didn't think about saying this one thing? Are you built like that, or are you just kind of like hey man, the show was pretty good, we'll get 'em tomorrow?

LL: Sometimes I'll get done with the show and be like man, that sucked. I'll be like that was terrible; I should have done this, this, this, this. I think you kind of have to stop doing that at a certain point. I don't ever think you should do a show and just say it's over, move on. But I used to beat myself up to where it was basically like you can't sleep and you think you stink and all of that type of stuff.
I do sometimes wonder if we left some meat on the bone. Other times I'll think it was good and I'll listen back, and I'll be like man, that sucked. That really wasn't that good. That's probably the most uncomfortable thing for me is listening to myself, but I have to do it. I'm still kind of my own worst critic, but you do have to kind of tap the brakes a little bit when it comes to criticizing yourself. Still be aware but you do have to tone it down a little bit because I would just beat myself up and not even be able to enjoy the rest of my day.

BN: Do you have any particular goals that you're working toward?

LL: I think eventually I would like to get in drive time. I like having the midday, but I'd like to get into drive time, try to figure that type of thing out. I just want to continue to build credibility. I want to be the guy that people go to in Houston where if something happens, if Deshaun Watson gets traded, it's hey we've got to hear what Landry Locker has to say about that. That's really the goal.
As far as going national, stuff like that, I like local radio. I think local radio is the best. This is the second time I've quoted Nick Wright; Nick was asked about radio and he said local radio is not going anywhere because it's really the place that you go to figure things out about your squad. It's a service, it's part of the community, so I really like the local thing. I just want to continue to get better, branch out, and be as good at this as possible and expand as the business continues to grow.

BN: When it comes to the most fun you've had in all your days of doing radio, where were you and what was it about that situation that was so fun?

LL: Man, I feel like I wish I could just point to one thing, but I get such a rush doing shows, even in different roles, that it's like I can't even really answer that question. I had a very fun time when I got my first on-air segment; that was with Ben and Skin back in Dallas. They called it the Locker Room. It was so exciting. The first time you get to host that show, that was fun. Cleveland when the Cavs won the championship and I was with Ken and Anthony. When the Astros won the World Series here. Reaction Mondays are just amazing to me because you're reacting to the game, the fans are feeding off the energy. 
There's really just not one time that I can point to and say — and I'm not trying to be corny or anything like that — but I just think the full rush of putting together a four-hour show, talking to sports fans which are the most passionate, there's not really one thing I can point to. I wish I could, but there's just so many good times. It's hard to list what the one would be.

BN: I agree with you about local radio, I don't think it's going anywhere, but let's just say it did. Or there are cuts or whatever and you're no longer in radio. It's almost like an athlete who says what am I doing now that my career is over? What would you do after your radio career to try to get the same rush?
LL: Yeah, I don't know. That's one of those things where you just have to have the perspective. I have had that disappointment when ESPN 103.3 got bought out and Catlin said "I think you should try to branch out and figure something else out." I have tasted it before. I don't know what I would do. I don't know what I'm really good at. I have no idea what I would do without it. I try not to think about it too much but man, a lot of guys have had to answer that question. I'm just blessed to not have to answer that question right now at the very least. It's a scary thought to think about not doing this.