Toxic Bauer A Needless Risk In Dodger Heaven
Unlike Urban Meyer, who quickly purged a mind-boggling hiring mistake, the World Series champions are foolishly committed to the volatile pitcher, who can wreck clubhouse harmony every time he sends a tweet.
The fanboy reaction is to unlock your slackened jaw, pop your eyeballs back into their sockets and scream, "Holy (preferred profanity)!!" With Trevor Bauer appended to a rotation already sozzled with Clayton Kershaw, Walker Buehler and David Price, allowing Julio Urias to close, it's possible the Dodgers never lose a ballgame again. In a sport in which few teams are trying to win, no one can say the nameless, faceless Guggenheim Baseball people are wadless.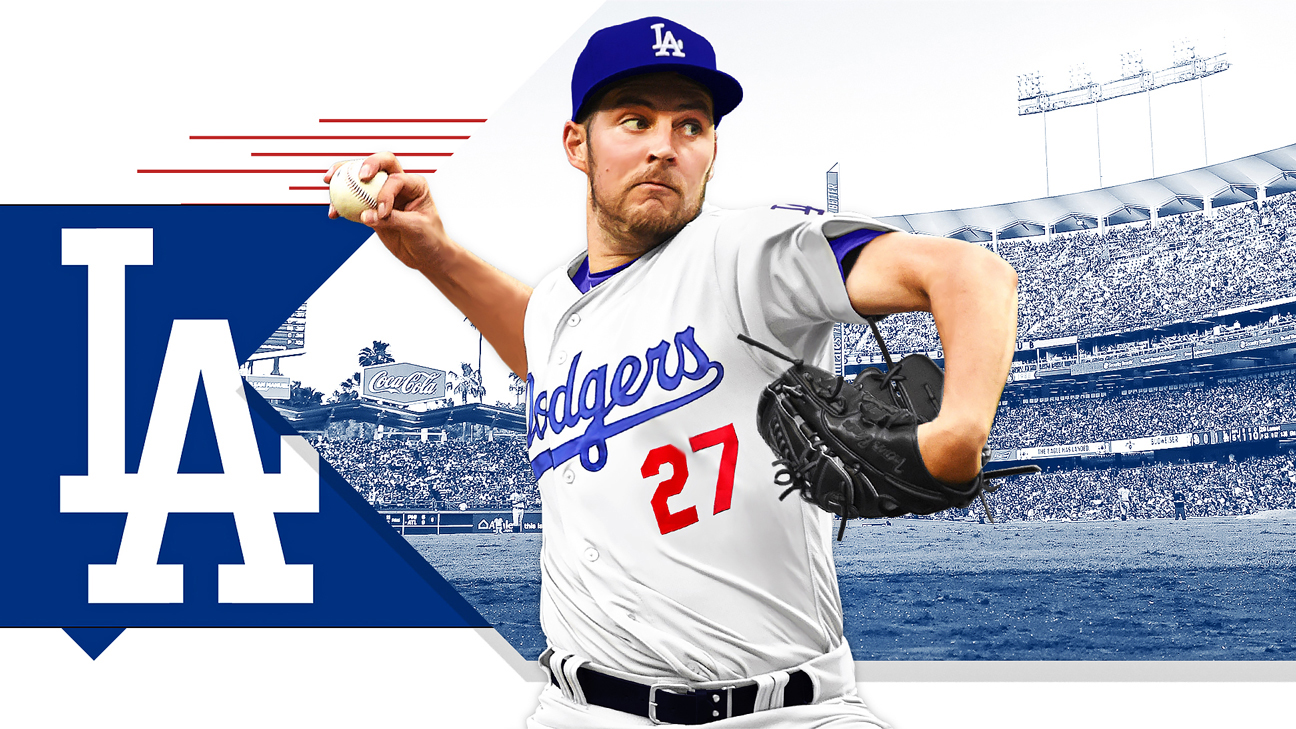 Staggering is not the word for their cannon-hoarding. Try sick.
"It wasn't about the money for me. It's about being part of something that's bigger than myself — being part of an organization that can win," said Bauer, who will be paid a guaranteed $40 million in 2021, more than the projected payrolls of three major-league clubs and more than any single-season-salaried employee in MLB history. "I want to win a World Series. I've come in second in both college and the big leagues. I'm tired of it, so I want to come in first."
And I'm sure he will, which will lead Bauer to return the following season — assuming there is one — for $45 million, about $1.3 million a start, if he avoids slicing his pinky finger on a drone and isn't suspended for using pine tar that accelerates his spin rate.
Which brings us to the proper reaction, much more sobering, fueled by 21st-century sensibilities and a grasp of what sports should mean in a community. Why would this franchise, blessed not only with its first championship in 32 years but a heavenly tradition inside a spectacular canyon navigated via Vin Scully Avenue, risk a muddy, ineffaceable splotch on the classic "Dodgers" jersey script by signing a narcissistic, boorish, social-media-addled loner? Why risk disrupting precious clubhouse chemistry that is borderline miraculous in a pressurized, major-market, high-expectations franchise? Why pay Bauer, whose otherwise erratic career only recently soared to a Cy Young Award plateau, significantly more than the beloved Kershaw, long established as a first-ballot Hall of Fame and worthy of a statue at Chavez Ravine?
I understand why Dodger Stadium is a temporary COVID-19 vaccine site. I don't understand why it's the new home of a toxic pitcher who has insulted transgenders, sparked the online bullying of women, joined the chorus that Barack Obama wasn't born in the U.S. and ridiculed the importance of purging the Cleveland Indians' nickname and logo. It was only 2 1/2 months ago when the Dodgers, citing "economic devastation" and 2020 losses of more than $100 million, laid off an unspecified number of employees.
Now, they've committed $102 million to a Twitter Twit who also has the leverage to opt out the next two winters (and most certainly will before the third). Have they forgotten this is the organization of Jackie Robinson and Dodger Blue, supposedly one of sport's safest havens? Isn't Los Angeles a liberal bastion influenced by all sorts of Hollywood titans who won't like Bauer from their dugout seats even if he posts a 1.73 ERA, 0.79 WHIP and 36 percent strikeout rate, as he did last season in dominating the National League?
To use my own expletive, what the f—k are they thinking? They don't even need him, having assembled a staff loaded with other big arms who can start, such as Dustin May and Tony Gonsolin. Dodgers executives Andrew Friedman and Stan Kasten claim to have vetted Bauer. If so, was the process performed with blinders as they dreamed of a postseason blur: Bauer, Buehler, Kershaw?
"There is some stuff that's more public with Trevor that definitely was something that we wanted to dig into," Friedman said. "In our conversations, he's alluded to past mistakes he's made. We came away from it feeling good about it. Now, obviously, time will tell, but I feel he's going to be a tremendous add, not just on the field, but in the clubhouse and community."
How dare Friedman speak about the community when, for six seasons, the Dodgers blacked out 70 percent of their potential southern California television audience while immersed in the greed of a $8.35 billion cable deal? For every fan who calls a talk show and cheers the deal, there's a parent who'll have to explain to a son or daughter why Bauer wrote of the LGBTQ community, "I identify as a 12 year old." Or why Bauer repeatedly fired mean tweets at a female college student who cried when his followers continued to harass her. Or why he sparred on social media with a female media member, based in New York, who said her life was bombarded by death threats and Holocaust jokes.
The Dodgers navigated a pandemic season with relative ease, ego never entering the equation despite the presence of numerous star players. This screwball could sabotage it all — regardless of what he says about maturity and perspective, about growing up in suburban Valencia as a Dodgers fan and sitting in the left-field bleachers with his father, listening to Scully on the radio.
"Everyone makes mistakes in the past," said Bauer, who turned 30 last month. "I try to learn from them. I try to learn as quickly as I possibly can, try to understand other people's viewpoints on things and be better in the future. I think if you look at my history as a baseball player, my history on social media, my history as a person, for those who know me well, they'll see that I apply that process to everything that I do. I'm committed to doing that moving forward, as well. And ultimately I'm here to be a positive impact on anyone that I can be, both in the community, in the clubhouse, on the field, at the stadium, whatever the case is."
Please. What has he learned, if anything, about staying off social media every time he wants to play bully? Should he invest in a punching bag? "I'm not going to go into specifics on everything, on all the conversations I've had with people across all walks of life over the past couple of years and all the things I've learned," Bauer said. "I can say I have learned from those, I've spent a lot of time talking to people to try to understand other peoples' perspectives, and I'm doing my best to be better in all walks of life. I am committed to being better on social media, on being better on the field, in the clubhouse, in life in general."
Progress? I'd say Bauer simply was being polite while flanked by his bosses at an introductory Zoom conference. Because only hours before, he'd taken to one of his various social media platforms to scold an autograph seeker who'd apparently ruffled him at a hotel. Was that really necessary — in his first days as a Dodgers? Said Bauer: "I love seeing fans in public. I do just think there needs to be a little bit of respect for personal space when someone is at their place of residence, just as human beings. We are people, too."
If he wants respect, he'll need to reciprocate. That's why his interactions in a championship clubhouse will be scrutinized by teammates, manager Dave Roberts, franchise executives and media alike. Think of the enormous figures on this team — Kershaw, Mookie Betts, Justin Turner, Cody Bellinger, Corey Seager, Buehler, Price. How will they respond if Bauer is behaving like a jerk? How will manager Dave Roberts handle things when this team has dealt with minimal controversy in his tenure, purging Yasiel Puig when his talent wasn't worth the hassle? As it is, Kershaw has left his future open-ended, hinting to the Los Angeles Times that he might prefer finishing his career close to his Dallas home, with the Texas Rangers. Much as Friedman is safeguarding against Kershaw's departure with Bauer's signing, might he also be pushing Kershaw out the door?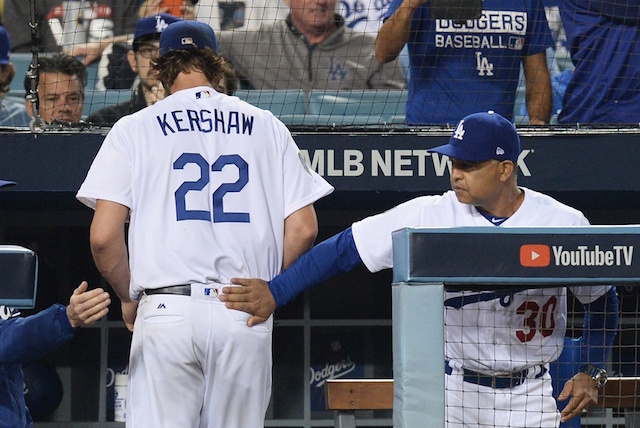 Especially if, say, Bauer gets the ball on a particular October night when Kershaw or Buehler want it?
Bauer's online sins are as revolting, in a sense, as the racist remarks and bullying that cost Chris Doyle his position as Jacksonville Jaguars' director of sports performance. It was a hideous idea made worse by the ugly social-responsibility record of new head coach Urban Meyer, who hired Doyle without vetting the events that led to his ouster at Iowa last June. Not until the move was denounced by the Fritz Pollard Alliance, a watchdog group monitoring the lagging process of Black coaching mobility in the NFL, did Meyer reverse course and force Doyle's resignation. Did he not learn anything from his turbulent reigns at Ohio State and Florida? Has he already alienated Black players on his roster before his first NFL game, with the media vultures who tailed him in the college ranks already swirling in Duval County?
"At a time when the NFL has failed to solve its problem with racial hiring practices, it is simply unacceptable to welcome Chris Doyle into the ranks of NFL coaches," wrote Rod Graves, executive director of the Alliance. "Doyle's departure from the University of Iowa reflected a tenure riddled with poor judgment and mistreatment of Black players. His conduct should be as disqualifying for the NFL as it was for University of Iowa. Urban Meyer's statement, `I've known Chris for close to 20 years,' reflects the good ol' boy network that is precisely the reason there is such a disparity in employment opportunities for Black coaches."
Said Meyer, explaining why he made Doyle one of his first hires: "I vet everyone on our staff. The relationship goes back close to 20 years and a lot of hard questions (were) asked, a lot of vetting involved with all our staff. We did a very good job vetting that one. I met with our staff and I'm going to be very transparent with all the players like I am with everything. I'll listen closely and learn and also there's going to have to be some trust in their head coach that we're going to give them the very best of the best and time will tell. … The allegations that took place, I will say (to the players) that I vetted him. I know the person for close to 20 years and I can assure them there will be nothing of any sort in the Jaguar facility."
Meyer could purge his mistake by simply removing Doyle.
The Dodgers can't. They just committed tens of millions to the bank account of a similar cad.
The 2021 season, as you know, might be our last hit of baseball for a while. Amid a volatile labor climate, who's the biggest critic of Rob Manfred? Trevor Bauer. Last summer, he chastised the commissioner for stalling tactics before a truncated 2020 season finally got underway, tweeting at Manfred: "You're holding a losing hand. Unfortunately, it's a losing hand for everyone involved, not just you. There's some saying out there about not killing the goose that lays the golden eggs. Check it out on the ole google machine. It's worth knowing." In Cincinnati, his ramblings don't matter. In LA, might they prevent the first MLB repeat since 2000?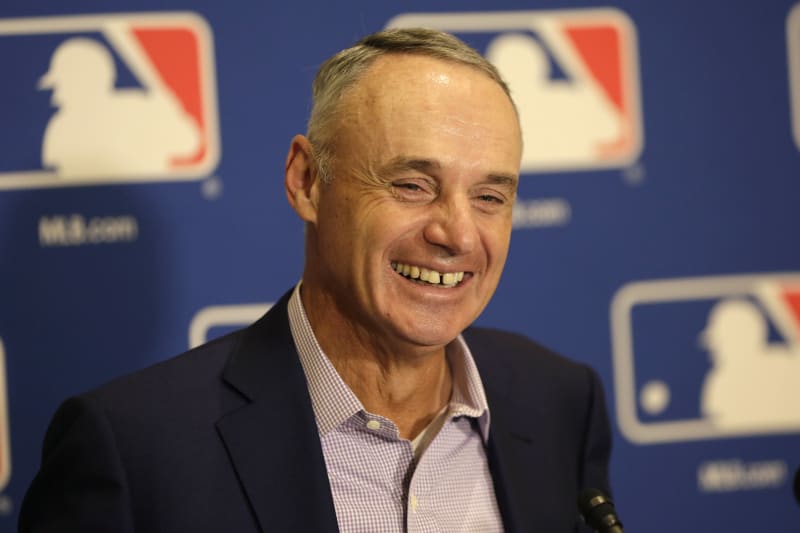 His Twitter handle is @BauerOutage.
If the lights go out at Dodger Stadium this season, you'll know who shut down the good times and killed a possible dynasty.
Covid Is A Convenient Excuse For Lowering Our Standards
"I am sick of hearing lag and noticeably different levels of soundproofing between two hosts on the same show."
I was probably four hours deep into my all-day football binge on Saturday when I started to think about the overall quality of what I was seeing. This isn't a column about whether college football is secretly better than the NFL. This is about our industry.
While you may not notice a difference in the presentation on CBS's top line SEC broadcast or on FOX's Big Noon Saturday game, it is clear how few resources are being allocated to some of the games further down the networks' priority list. ESPN doesn't even send live broadcasters to its Thursday night college football game for instance.
Covid-19 was the beginning of this. It forced every business in the broadcast industry to re-evaluate budgets and figure out how to do games when travel and the traditional set up of broadcast booths simply were not on the table.
This isn't a problem limited to game coverage either. Plenty of hosts still are not back in their radio studio. Plenty of guests on ESPN's and FS1's mid day debate shows are still appearing via Skype and Zoom connections. It is as if we have started counting on our audience not expecting quality any more.
I want to be perfectly clear. I get that this pandemic isn't over. I get that in many cases, networks and stations are trying to avoid overcrowding studios and in some cases, make accommodations for top-level talent that refuse to get vaccinated. "It's survival mode," is the answer from corporate.
Do we still need to be in survival mode though? We are 18 months into this pandemic. The majority of Americans are vaccinated. The ones who aren't are actively making a choice not to do what they need to in order to put on the best possible show they can.
I am sick of hearing lag and noticeably different levels of soundproofing between two hosts on the same show. I am sick of seeing hosts on crystal clear HD cameras in a high tech studio talk to someone on a dirty webcam that can't be bothered to even put in headphones so they don't sound like they are shouting down a hallway.
A good example is the late Highly Questionable. I really liked that show when it was done in studio. I liked a lot of the ESPN talent that popped up on the show even after Dan Le Batard left. I couldn't watch any more of the show than the two minute clips that would show up on Twitter. I didn't want to see Bomani Jones behind a giant podcast mic. The low res camera that turned Mina Kimes's house plant into a green blob gave me a headache. The complete disregard for quality made a decent show hard to watch.
There was a time when the accommodations we made for Covid-19 were totally necessary. Bosses and broadcasters did whatever they had to to get a show or a game on the air. At this point, I am starting to wonder how much of the concessions are necessary and how much are the result of executives that "good enough" is the new standard.
It is totally reasonable to argue that in an age where microphones and editing software are cheap, slick production doesn't carry the weight it once did. That is true for the podcasters and TikTokers that are creating content in spare bedrooms and home offices. If you're ESPN or FOX or SirusXM, that slick production is what sells the idea that your content is better than what people can make at home on their own.
It's soundproof studios, 4K cameras and futuristic graphics packages that make the standard setters in the industry special. Maybe your average Joe Six-Pack can't put it into words. He just knows that a lot of home-produced content sounds and looks like play time compared to what he sees or hears on a network.
Sure, the anchors are the signature of SportsCenter's heyday, but it was the stage managers, producers, and other behind-the-scenes staff doing their jobs that really made the show thrive. Those people cost money. The details they took care of may be something 90% of viewers will never notice. They will just know that they are watching a really good show. Those difference makers cannot do their jobs to the best of their abilities if everyone is being piped in from a different FaceTime feed.
In the early days of the Covid-19 pandemic we did whatever we had to. As broadcasters, we made compromises. As an audience, we accepted compromises. We were desperate for familiar entertainment and if Zoom is what it took to get it, that was just fine. There was no cure, no vaccine, things were scary and we were all anxious not knowing how long it would all last.
More than 18 months later, things may not be back to normal, but we are considerably less desperate. There are signs of normalcy in the world. Make the commitment to bring back the standard that won you so many fans in the first place.
If Netflix Wants Live Sports, F1 May Be Just The Beginning
"Netflix will shrewdly need to continue to rethink its strategy because its first-mover advantage and long-time industry leading dominance is no longer guaranteed."
In the past, Hollywood dealmakers and stockbrokers wondered whether another studio or streamer would catch Netflix.  Its dominance stemmed from being a first-mover and not having a serious competitor until Amazon and Disney ten or more years after their launch.  However, Netflix would eventually have to compete for content, original and licensed, other platforms that offered less expansive ad-based options, and additional content like live sports or a very popular series or movie premiere.  
Arguably, the pandemic accelerated the move to digital and it allowed competitors to gain subscribers because people were spending more time at home.  More subscribers and additional streaming options for consumers has not caused Netflix to faulter, but it has caused Netflix to rethink its sports strategy.  For years, Netflix was dead set again streaming live sports because of their cost and commercials—Netflix does not have advertisements on its platform currently.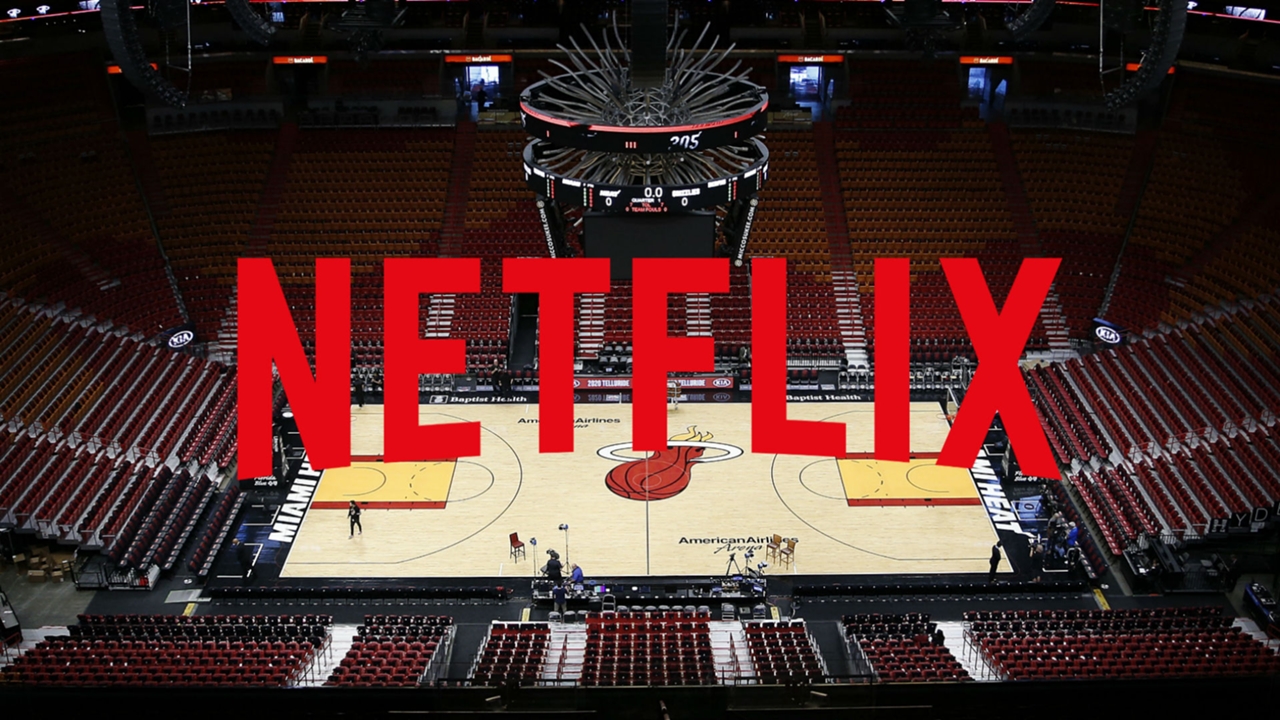 Netflix's popular Drive to Survive docuseries about the Formula 1 (or "F1") racing circuit, which was renewed for a fourth season, and the Michael Jordan/Chicago Bulls The Last Dance represents a golden era and renaissance of sports documentaries.  As much as fans of feature films and television series enjoy learning about actors during and off camera they similarly want to know about sports stars, their coaches, and franchises.  In other words, the business of sports is booming in valuation and behind-the-scenes content.  
Recently, Netflix CEO Reed Hastings stated that the popularity of Drive to Survive has caused the company to rethink its stance on purchasing live sports content.  The broadcast and streaming rights to Formula 1 will become available via ESPN and Sky Sports in 2022 and 2024.  Netflix, will have some competition to secure F1 rights, which will drive up the cost.  It was also reported by Front Office Sports that the Netflix CEO would require a level of exclusivity for sports rights that other platforms do not normally require.  The exclusivity is likely required because Netflix will want to justify the purchase price and to keep-in-line with what Netflix customers expect—exclusive content on the platform.  
With Premier League club Manchester United looking to secure a broadcast deal for selling its rights outside of the traditional league format, it might be the perfect acquisition for Netflix. An exclusive team vs. an entire league would also be less expensive and more targeted. One aspect of uncertainty for all streamers is their subscribers overseas, particularly in untapped China. The international market is far from settled or established. Netflix also has a large operation in India so possibly cricket via the Indian Premier League ("IPL") could be a rights purchase to consider.
In 2018, the original content on Netflix only accounted for 8%.  This means that 92% of the content on the platform just a few years ago was all owned (at least partially) by someone else.  That statistic has changed because Disney+, Paramount+, Peacock, HBO Max, Apple+, and many others have since been created and stocked or restocked with content.  Controlling interest in Hulu was even purchased from FOX by Disney.  Disney and Amazon now both rival Netflix in terms of subscribers.  Netflix will shrewdly need to continue to rethink its strategy because its first-mover advantage and long-time industry leading dominance is no longer guaranteed.  
As Comcast-owned NBCUniversal CEO Brian Roberts recently said, purchasing sports rights can be difficult.  Sports rights are expensive.  Exclusive sports rights are even more expensive.  Sports rights only become available every five to ten years.  Networks and streamers are highly competitive to secure those rights with the hope of landing viewers, subscribers, and advertising dollars.  
Will Netflix get into sports rights bidding?  In the past, the digital entertainment giant has been steadfast is its non-sports approach.  However, the market has changed and is flooded with more competitors now.  Netflix has to change to meet its customer and the market needs.  
Formula 1 presents an interesting scenario for Netflix as a buyer and partner.  F1 is a popular league internationally and growing in the United States.  Two new F1 races in Miami, Florida, and Austin, Texas, in addition to season four of the Drive to Survive Netflix series are sure to drive traffic, pun intended, and interest in the racing sport.  
Formula 1 is a sports league that will cost less to purchase streaming rights than a traditional American "Big 4" like the NBA, NFL, or MLB.  Formula 1's structure is also centered at the top so it would be easier to make an exclusive deal that Netflix seeks.  The remaining questions being, will Netflix pursue Formula 1 sports rights to increase its streaming platform subscribers and compete with others?  Second, will Netflix be the first to offer commercial free live sports programming—for a premium price—or offer in-screen ads and additional during-break inside looks, content, and analysis?  Or will Netflix act more like a traditional broadcaster and offer advertisements to pay down its purchase price?  One will know more after a few laps around the sun.
Manningcast Is Best Experienced As A Fan, Not As A Broadcaster
"I still would've watched the game had the alternate not been available, but with the Manning breakdown of each play, I was watching an otherwise meaningless game on the edge of my seat."
Much has been written on this site already about the ESPN alternative to a traditional Monday Night Football broadcast, the Manningcast. Andy Masur asked if it worked and questioned the network pulling its audience in two different directions. Mark Madden said the concept undoubtedly works, but the content is poor.
Both articles are good reads. Both provide another level of insight from those in the industry and how they view this unique/high-profile concept. Industry views provide solid insight to the success and quality of the show itself, what works – what doesn't. But if we can't sit back and take our industry glasses off, and just look at this broadcast as sports fans, I feel we'll never see it in clear view.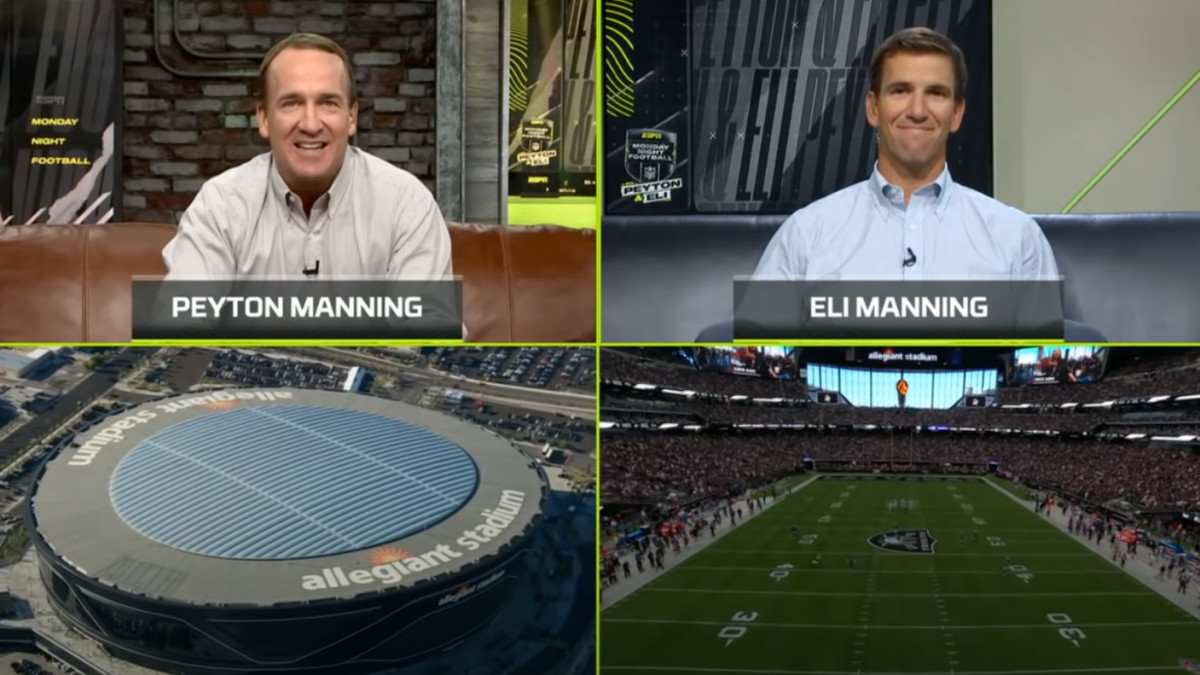 I'll admit, for me, it took me no more than 5 minutes of watching week 1's Ravens vs Raiders game to say "yeah, this isn't meant for me". I didn't like the non-traditional approach of the broadcast, it felt like it lacked the energy of a traditional sportscast. The stadium volume was turned way down, the excitement was more in the conversation they were having with each other, rather than the game itself. It took me out of the moment of the game, rather than allowing me to get sucked in.
Now, in fairness, I kind of went into it with a narrow mind, thinking that would be the case. I am not someone who has the desire to flip around during the College Football Playoff broadcasts and catch the coaches corner or studio chatter, I want the game. 
Bottom line is, I hated the Manningcast when I watched it in Week 1. I even went on the air the next day and trolled members of my audience that were effusive in their praise of it. In the limited sample I provided for myself, I had come to the conclusion that this broadcast wasn't made for REAL football fans (insert caveman sound effect here) and that only the most casual viewer would want to watch this SNL wanna be of a football broadcast. 
However, week 2, I decided I was going to be more open minded to it. I made it a point to break away from the traditional Packers vs Lions broadcast and watch the Manningcast, no matter how painful. I was completely wrong in my initial opinion.
Was Peyton Manning wearing a helmet and acting a little too zany for my taste in week 1? Yes. Is the guest connection quality well below what we should find acceptable in broadcasting? Yes. But that's where I made the mistake. I was looking at this broadcast through the eyes of a broadcaster and not as a sports fan. 
Peyton Manning's charisma jumps off the screen, he is elite at describing what he sees on the field in a way that no one else can. Eli can be a little dry, but he's low key funny. And they have real chemistry together, as they should. They are family after all.
The thing that hooked me the most was just how invested Peyton was in the plays on the field, he really gets into the game, truly invested in the success and failure of the quarterbacks. There was a moment in week 2 when Jared Goff threw the ball to an empty patch of grass 15 yards down the field and was subsequently called for intentional grounding. You could see Goff yelling at the referee, pleading his case. Peyton surmised, probably accurately, that Goff was telling the ref that the ball was thrown to the right place and that its not his fault the receiver didn't run the correct route. Peyton then carried on and told stories of when this type of thing would happen to him when he played for Indianapolis and Denver. I was hooked. 
I realized that I was far more invested in week 1 as a stand alone football game, I'm from Baltimore, I have a lot of love for the Ravens. Being invested in the game itself doesn't lend as much flexibility. As a fan, you to want to hear about anything else but the action on the field. However, when watching two teams that I have no personal interest in, the Manning broadcast took on this new life. It created a level of interest for me as a REAL football fan that I otherwise would not have had. I still would've watched the game had the alternate not been available, but with the Manning breakdown of each play, I was watching an otherwise meaningless game on the edge of my seat. I felt like I had a front row view to a football clinic, held by two of the most accomplished players in league history.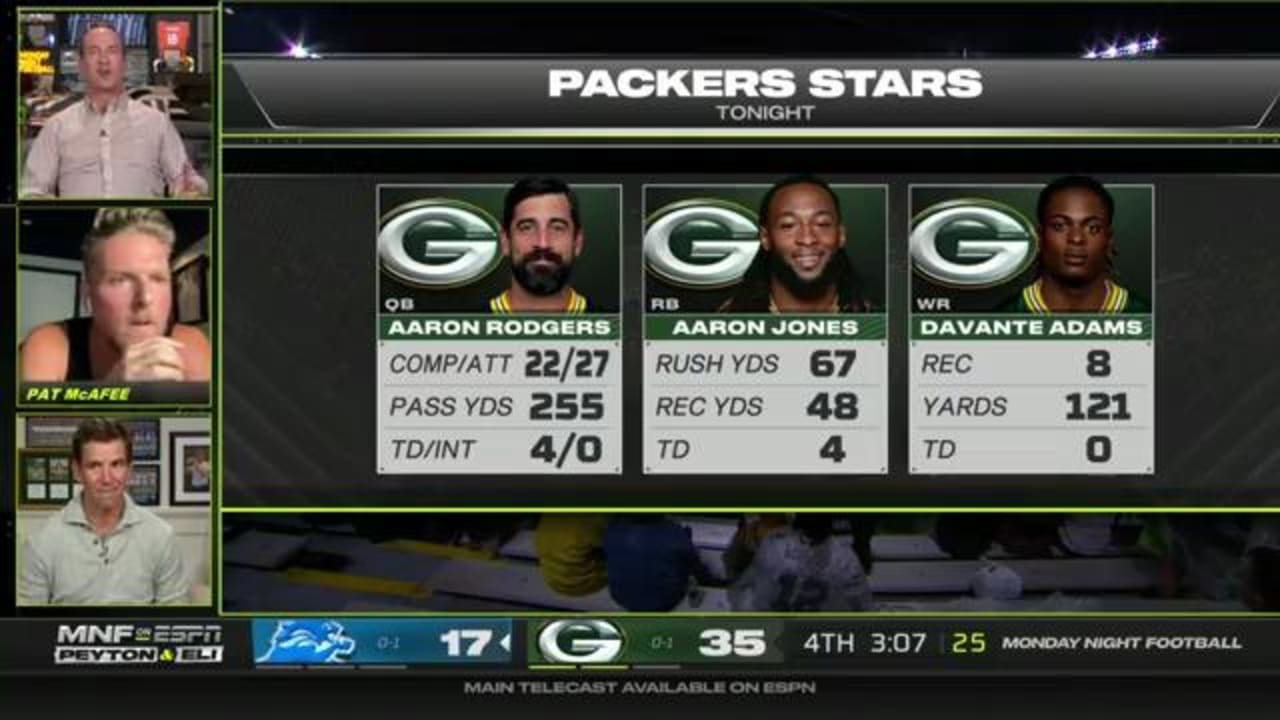 Personally, I could live without the guests. I am not as entertained by the back and forth with Rob Gronksowski or Pat McAfee as it seems the majority of social media is, but the Manningcast does a brilliant job of bridging the gap between the hardcore football fan and the casual observer. It's an absolute hit and I'll be locked in for the next one.